Outside Pharmaceutical Sales Representative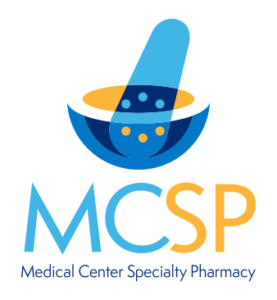 About Medical Center Specialty Pharmacy ("MCSP")
MCSP is a premier, full-service pharmacy and compounding lab located in Wilmington, NC. For over 30 years, we have been a trusted local pharmacy for all types of prescriptions including specialized compounded medications. Our mission at Medical Center Specialty Pharmacy is to provide optimal pharmaceutical and personalized care for our patients and to serve as a trusted resource and partner for health care providers through our specialized training, state-of-the-art equipment, and unique focus on problem-solving for patients through pharmaceutical compounding.
Position Summary
This is an exciting opportunity for candidates with experience, drive and skill to manage and grow business in new and established territories on behalf of MCSP. The Outside Pharmaceutical Sales Representative is a field-based, business development position that requires a candidate to sustain and grow our topical sinus therapy and specialty compounding business through developing relationships with health providers and their staffs that refer patients to MCSP. This position is responsible for identifying and initiating dialog with new potential referral sources (generally ear, nose and throat physicians and their office staff) and maintaining positive relationships with existing referral sources. They will leverage their clinical and sales expertise to design/develop cutting-edge sales strategies to drive MCSP's topical sinus therapy and other compounded products within the assigned territory.
The position will be based in Wilmington, but the candidate will spend much of their time in the field: networking, building relationships, and educating referral sources within hospitals and tertiary centers on how the benefits of MCSP's topical sinus therapy program will improve the lives of their patients with Chronic Rhinosinusitis. Candidates must have the ability to do overnight travel several times per month for conferences or territory visits.
Qualifications:
Bachelor's Degree in relevant field
Proficient with Microsoft Office (Outlook, PowerPoint and Excel)
3-5 years of sales experience in the medical field (pharmaceutical sales preferred)
Must have a current, valid, active state driver's license with a clean driving record
Employment is contingent upon a drug screening test and background check
Skills and Characteristics:
Strong interpersonal skills for pharmaceutical sales interactions
Entrepreneurial mindset to analyze, develop and grow territory business
Goal-oriented and results-driven
Highly organized and detail oriented
Eagerness to work as a team player
Key Responsibilities (include but not limited to):
Develops deep understanding of the disease state, our products, the marketplace and key competitors
Utilizes knowledge of the marketplace and reimbursement landscape to prioritize opportunities
Employs patient-focused clinical dialogue to engage with every key influencer of the providers' office
Promotes and educates targeted providers on the use of company products through one-on-one meetings and group presentations
Collaborates with inside sales representative and MCSP to respond to provider needs and questions
Prepares a marketing plan and executes on the plan to achieve sales growth targets in key territories
Attends and exhibits at national and/or local conventions
Accurately reports sales call activities, territory expenses and written reports and within deadline as requested by Management
Represents MCSP with integrity and enthusiasm for our business
Benefits package available
Hours: Full-time W2 employee
Covid-19 vaccination required